Welcome to The Winger Bookstore. Whether you love planning your own adventures, or simply love reading about them, you've come to the right place. We carry books with Altitude.
For news, stories, special offers, and more, check out our WingerBooks Blog.
Our Books:
We love travel, hiking, climbing, and exploring. In our guidebooks for rock climbing in Joshua Tree National Park, visiting Colorado's dramatic Great Sand Dunes National Park, and traveling to the highest point in each of the 50 states, we share our discoveries and journeys.
If you're fascinated by mountaineering tales, we invite you to read Two Shadows – the inspirational story of one man's triumph over adversity. Charlie's true story will take you on a journey from Chicago's tenements and alleys through jails, reformatories, and the hell that was prison; from solitary confinement to the jungles of the Amazon, the heights of the Himalayas, the isolation of the desert Southwest, and many points in between. Now Available as an Audio Book!
New: Rockfall – Following a massive rock slide, three hikers are missing, presumed dead. An emotional novel that plumbs the depths of tragedy and celebrates the resiliency of the human spirit.
Faces - A climbing accident leaves Jessie unable to recognize faces. She's the perfect target for a dangerous scheme.
New: Duplicity - Curt's peaceful world is shattered by the reappearance of his identical twin brother, fresh out of prison, dangerous & more deceitful than ever. (Book 2 of the FACES series)
Other Authors:
Here are a few favorite books by other authors that we think you outdoorsy types might enjoy. To start off, we're featuring new, AUTOGRAPHED books by our long-time friend, climbing partner, and fellow author Dave Cooper.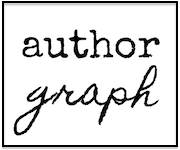 We enjoy hearing from our readers. Email us